Welcome to the website for LCF (Lakewood Christian Fellowship), serving our local community here in Lakewood, Colorado with Christian Worship, Education and Teaching about Jesus, The Bible and God's Word of Truth. Scripture is taught in context here with the focus on Jesus, The Good News and the Mission Field. We hope to have the opportunity to meet you soon.
Upcoming Events and Points of Interest
"But I am like an olive tree thriving in the house of God;
I trust in God's unfailing Love forever and ever." (Psalm 52:8)
(LCF's Driving WORD Picture)
__________________________________________
Join us Sunday, May 26th, 10:40 a.m., hearing our special
guest Ryan Fast, Teen Missions Int'l West Coast Representative
| | |
| --- | --- |
| | July 10, 1999; Missionary News. Ryan & Erin Fast Newsletter (Winter 2019) February 19, 2019 Greetings from Florida to all our friends and family around the world! Transitions So much has happened since we last wrote. After our amazing summer in Madagascar, we returned to the Pacific NW to continue recruiting for summer teams. |
______________________________________
LCF Outdoor Club Adventures
Join us Saturday, June 1st, 9:00 a.m., LCF Outdoor Club Belmar
Walk.
| | |
| --- | --- |
| | Did you know that the City of Lakewood has more than 100 parks? Watch this video to learn more about Belmar Park, and visit Lakewood.org/Parks to view a full listing of all of our parks. Don't forget to check us out at Facebook.com/LakewoodRecreation! |
Enjoy the outdoors with LCF Outdoor Club
___________________________________________
| | |
| --- | --- |
| | Hello LCF Family! This is a playlist of the songs we have recently sung or will be singing soon. I will continue to add to this playlist and also I will try to have the songs for the upcoming Sunday as the top 4 or 5 songs. Enjoy!  (Marilyn) |
---
LCF Kids' Ministries abound, with Route 66 for elementary Sunday
School, and All in One Bible Fun during Children's Church. (Sundays,
9:30 and 11:00 a.m.)
The Pentateuch begins Wednesday, 18th, 6:30 p.m.
____________________________________________
| | |
| --- | --- |
| Have you thought of having a Bible Institute in your Church? Would you like to train the members of your Church for ministry with self-teaching courses and within your congregation? | |
PSALMS:

Our current Sunday preaching series, 10:40 a.m.
---
Join us Sundays beginning March 17th at 9:30 a.m.
| | |
| --- | --- |
| | "Does it really matter what I say?" Your greatest weapon—for good or evil—is in your mouth. Watch Your Mouth, the video series, is based on bestselling author Dr. Tony Evans book by the same name. This compelling resource will help you learn to tame your tongue. With real-life stories and life-changing insights shared through engaging … |
---
Students Connect
Sunday Students Connect (7th-12th grades)
9:30 a.m., upstairs Students Room
| | |
| --- | --- |
| | The Whiteboard Bible, Volume #1: Creation to Kings – 2 Pack (includes DVD & Study Guide) by G. Allen Jackson |
After School Good News Club
Good News Club at Emory Elementary happens during the school year on Tuesdays, 3:15-4:45 p.m.
---
https://www.griefshare.org/groups/94872
Griefshare returns for an 11th season on Monday,
September 16th, 6:45 p.m.
---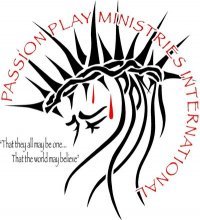 The Passion Play of Denver
Lakewood Christian Fellowship is a proud supporting Church of The Passion Play of Denver, many of our family members serve in the Cast and Crew, and our Pastor serves on the PPOD Board
Join us for The Passion Play of Denver at Denver First Church (CO & Hampden), Weds-Sat, . Weds-Sat, April 17-20 7:00pm.  Doors open at 6:00 p.m., seats are 1st-come, 1st-served.
---
Join us as we enjoy Christian Education
opportunities for all ages – Sunday Mornings

9:30 a.m for the Christian Education Hour

Sunday Celebration Service begins at 10:40 am in the Sanctuary
Lakewood Christian Fellowship is all about "teaching, experiencing and sharing Christ's love." Join us Sunday mornings, 10:40 a.m.
Save
Save
Save
Save
Save
Save
Save
Save
Save
Save
Save
Save
Save
Save
Save
Save
Save
Save
Save
Save
Save
Save
Save
Save
Save
Save
Save
Save
Save
Save
Save
Save
Save
Save
Save
Save
Save
Save
Save
Save
Save
Save
Save
Save
Save
Save
Save
Save
Save
Save
Save
Save
Save
Save
Save