Welcome to the website for LCF (Lakewood Christian Fellowship), serving our local community here in Lakewood, Colorado with Christian Worship, Education and Teaching about Jesus, The Bible and God's Word of Truth. Scripture is taught in context here with the focus on Jesus, The Good News and the Mission Field. We hope to have the opportunity to meet you soon.
"But I am like an olive tree thriving in the house of God;
I trust in God's unfailing Love forever and ever." (Psalm 52:8)
(LCF's Driving WORD Picture)
Upcoming Events and Points of Interest
In Honor of our U.S. Military Veterans
Lakewood Christian Fellowship is proud to honor our US Military Veterans,
with a provided lunch for them (and their immediate dependents), and a tributary
program including special Veteran speakers, on

Saturday, May 26th, 11 a.m.

to
1 p.m. 

LCF has paid to reserve the shelter next to the O'Kane Park playground.
Hi LCF friends! This is a playlist of the songs we have recently sung or will be singing soon. I will continue to add to this playlist and also I will try to have the songs for the upcoming Sunday as the top 4 songs. Enjoy!   
Marilyn Howington
LCF Outdoor Club 2017
LCFers on the 13th highest peak in CO, Quandary, Sat/9.9.17!
---
LCF Kids' Ministries abound, with Route 66 for elementary Sunday
School, and All in One Bible Fun during Children's Church. (Sundays,
9:30 and 11:00 a.m.)
---
Life of Christ Series resumes January 10th

Join us for Life of Christ Series as we begin a wonderful trek through The Book of Matthew.   Not only will you learn so much about Jesus, you'll learn greatly how  to study your Bible
---
The Acts of The Holy Spirit


Our current Sunday preaching series, 10:40 a.m.
---
Join us Sundays, 9:30 a.m.
| | |
| --- | --- |
| | Gospel Shaped Living is a seven-week whole-church curriculum that explores what it means for a church to be a community that is distinctive and counter-cultural, shining as a light in the darkness. This comprehensive handbook contains discussion questions for the main teaching sessions, daily devotionals, Bible study materials, and space for you to record your thoughts, prayers and ideas as you work through the material with your church. Gospel Shaped Living–Handbook (9781909919273) by Vermon Pierre |
---
---
Students Connect
Sunday Students Connect (7th-12th grades)
9:30 a.m., upstairs Students Room
| | |
| --- | --- |
| | Teenagers inherently feel the call to live for something bigger, to do something that makes a difference, to become people who impact the world around them. But many … |
| | |
After School Good News Club
Good News Club at Emory Elementary happens during the school year on Tuesdays, 3:45-5:00 p.m.
---

Griefshare returns for an 11th season this September

---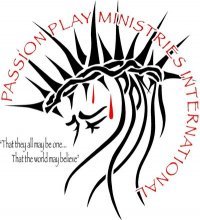 The Passion Play of Denver
Lakewood Christian Fellowship is a proud supporting Church of The Passion Play of Denver, many of our family members serve in the Cast and Crew, and our Pastor serves on the PPOD Board
Join us for The Passion Play of Denver at Denver First Church (CO & Hampden), Weds-Sat, March 28-31, 7:00 p.m.   Doors open at 6:00 p.m., seats are 1st-come, 1st-served.
---
Join us as we enjoy Christian Education
opportunities for all ages – Sunday Mornings

9:30 a.m for the Christian Education Hour

Sunday Celebration Service begins at 10:40 am in the Sanctuary
Lakewood Christian Fellowship is all about "teaching, experiencing and sharing Christ's love." Join us Sunday mornings, 10:40 a.m.
Save
Save
Save
Save
Save
Save
Save
Save
Save
Save
Save
Save
Save
Save
Save
Save
Save
Save
Save
Save
Save
Save
Save
Save
Save
Save
Save
Save
Save
Save
Save
Save
Save
Save
Save
Save
Save
Save
Save
Save
Save
Save
Save
Save
Save
Save
Save
Save
Save
Save
Save
Save
Save
Save
Save