Welcome to the website for LCF (Lakewood Christian Fellowship), serving our local community here in Lakewood, Colorado with Christian Worship, Education and Teaching about Jesus, The Bible and God's Word of Truth. Scripture is taught in context here with the focus on Jesus, The Good News and the Mission Field. We hope to have the opportunity to meet you soon.
"But I am like an olive tree thriving in the house of God;
I trust in God's unfailing Love forever and ever." (Psalm 52:8)
(LCF's Driving WORD Picture)
Upcoming Events and Points of Interest
---
Join us for GREAT music each Sunday at 10:40 a.m.– music you're hearing now on KLOVE or WAY FM.   And our Worship Leader, Kyle, is excellent in training musicians and vocalists.
---
LCF's 2017 kids' Easter event = LCF Family Jamboree on Saturday, April 1st, 9:30-11:30 a.m.
---
LCF Outdoor Club '17 is off to a Great Start!

LCFers having fun on the Snowshoe Trip February 4th!
---
Life of Christ Series resumes January 18th
Join us for Life of Christ Series as we begin a wonderful trek through The Book of Matthew.   Not only will you learn so much about Jesus, you'll learn greatly how  to study your Bible
---
The Acts of The Holy Spirit


Our current Sunday preaching series, 10:40 a.m.
---
Join us Sundays, 9:30 a.m., for The Mission of Jesus
| | |
| --- | --- |
| | In the region of Galilee, Jesus revealed the power ofGod's Kingdom and His role as King. The "good news" of His shalom sent ripples through Israel – stirring the hearts of new followers and challenging the rule of an empire. |
---
---
Students Connect
---

Catalytic questions, raw discussions, unexpected twists, all in the island setting of Maui. This unscripted reality series captures seven young strangers from diverse worldviews wrestling through some of the greatest questions of life. Each day, a new question was introduced by "the Preacher Man," Greg Stier, triggering intense spiritual dialogue and a tidal wave of emotions.
Sunday Students Connect (7th-12th grades)
9:30 a.m., upstairs Students Room
After School Good News Club
Good News Club at Stein Elementary happens during the school year on Mondays, 3:45-5:00 p.m.
---

Griefshare returns to LCF for a 9th season.
Join us Monday nights 6:45 pm

---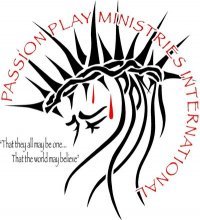 The Passion Play of Denver
Lakewood Christian Fellowship is a proud supporting Church of The Passion Play of Denver, many of our family members serve in the Cast and Crew, and our Pastor serves on the PPOD Board
Join us for the 32nd PPOD Season, Kickoff happens at Denver First Church on Saturday/2.11, 6:30 p.m.
---
Join us as we enjoy Christian Education
opportunities for all ages – Sunday Mornings
10:00am for "Too Busy NOT to Pray"
Sunday Celebration Service begins at 10:40 am in the Sanctuary
Lakewood Christian Fellowship is all about "teaching, experiencing and sharing Christ's love." Join us Sunday mornings, 10:40 a.m., as we're meeting Jesus in Matthew's Gospel
Save
Save
Save
Save
Save
Save
Save
Save
Save
Save
Save
Save
Save
Save
Save
Save
Save
Save
Save
Save
Save
Save
Save
Save
Save
Save
Save
Save
Save
Save
Save