Welcome to the website for LCF (Lakewood Christian Fellowship), serving our local community here in Lakewood, Colorado with Christian Worship, Education and Teaching about Jesus, The Bible and God's Word of Truth. Scripture is taught in context here with the focus on Jesus, The Good News and the Mission Field. We hope to have the opportunity to meet you soon.
Upcoming Events and Points of Interest
_________________________________________
"But I am like an olive tree thriving in the house of God;
I trust in God's unfailing Love forever and ever." (Psalm 52:8)
(LCF's Driving WORD Picture)
__________________________________________
LCF's annual Sanctity of Human Life Sunday will be observed January 26th, with a special guest from Alternatives Pregnancy Center.   
| | |
| --- | --- |
| | Alternatives Pregnancy Center cares for Denver-area women and men in pregnancy-related crisis and offers them a meaningful alternative to abortion. |
__________________________________________
| | |
| --- | --- |
| | Hello LCF Family! This is a playlist of the songs we have recently sung or will be singing soon. I will continue to add to this playlist and also I will try to have the songs for the upcoming Sunday as the top 4 or 5 songs. Enjoy!  (Marilyn) |
__________________________
The Pentateuch begins Wednesday September 18th, 6:30 p.m.
____________________________________
Have you thought of having a Bible Institute in your Church? Would you like to train the members of your Church for ministry with self-teaching courses and within your congregation?
LCF Kids' Ministries abound, with Route 66 for elementary Sunday
School, and All in One Bible Fun during Children's Church. (Sundays,
9:30 and 11:00 a.m.)
____________________________________________
PSALMS:

Our current Sunday preaching series, 10:40 a.m.
---
Join us Sundays, September 8th, 9:30 a.m., Making Room for Neighbors
| | |
| --- | --- |
| | Making Room for Neighbors, based on a successful pilot outreach program at Oak Hills Church, is a five part series from Randy Frazee and Max Lucado, designed to help Christians get back to the things that really count, like the importance of sitting around the dinner table together! This DVD is used to help guide groups through the five part curriculum: • Session One—Making Room for Life … |
---
Studets Connect
Sunday Students Connect (7th-12th grades)
9:30 a.m., upstairs Students Room
Product Description. On 36 Parables: Blue, you'll find powerful retellings of the Parable of the Treasure Buried in a Field, the Parable of the Two Debtors, and the Parable of the Wicked Servant.
After School Good News Club
Good News Club at Emory Elementary happens during the school year on Tuesdays, 3:15-4:45 p.m.
---
https://www.griefshare.org/groups/94872
Griefshare returns for an 11th season on Monday,
September 16th, 6:45 p.m.
---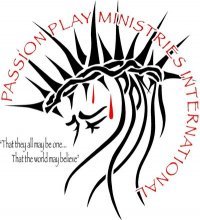 The Passion Play of Denver
Lakewood Christian Fellowship is a proud supporting Church of The Passion Play of Denver, many of our family members serve in the Cast and Crew, and our Pastor serves on the PPOD Board
Please join us for the 35th Passion Play of Denver hosted by Church in The City, the 100th anniversary of the construction of this historic Synagogue!
---
Join us as we enjoy Christian Education
opportunities for all ages – Sunday Mornings

9:30 a.m for the Christian Education Hour

Sunday Celebration Service begins at 10:40 am in the Sanctuary
Lakewood Christian Fellowship is all about "teaching, experiencing and sharing Christ's love." Join us Sunday mornings, 10:40 a.m.
Save
Save
Save
Save
Save
Save
Save
Save
Save
Save
Save
Save
Save
Save
Save
Save
Save
Save
Save
Save
Save
Save
Save
Save
Save
Save
Save
Save
Save
Save
Save
Save
Save
Save
Save
Save
Save
Save
Save
Save
Save
Save
Save
Save
Save
Save
Save
Save
Save
Save
Save
Save
Save
Save
Save