Welcome to the website for LCF (Lakewood Christian Fellowship), serving our local community here in Lakewood, Colorado with Christian Worship, Education and Teaching about Jesus, The Bible and God's Word of Truth. Scripture is taught in context here with the focus on Jesus, The Good News and the Mission Field. We hope to have the opportunity to meet you soon.
"But I am like an olive tree thriving in the house of God;
I trust in God's unfailing Love forever and ever." (Psalm 52:8)
(LCF's Driving WORD Picture)
Upcoming Events and Points of Interest
---

Family Jamboree
Saturday, March 17th, 9:30-11:30 a.m.
The Easter Story, kids' egg hunt, and potluck lunch!
Guest Speaker for the parents/grandparents:   Jill Emerson
(speaking about your child's temperament)
Hi LCF friends! This is a playlist of the songs we have recently sung or will be singing soon. I will continue to add to this playlist and also I will try to have the songs for the upcoming Sunday as the top 4 songs. Enjoy!   
Marilyn Howington
LCF Outdoor Club 2017
LCFers on the 13th highest peak in CO, Quandary, Sat/9.9.17!
---
LCF Kids' Ministries abound, with Route 66 for elementary Sunday
School, and All in One Bible Fun during Children's Church. (Sundays,
9:30 and 11:00 a.m.)
---
Life of Christ Series resumes January 10th

Join us for Life of Christ Series as we begin a wonderful trek through The Book of Matthew.   Not only will you learn so much about Jesus, you'll learn greatly how  to study your Bible
---
The Acts of The Holy Spirit


Our current Sunday preaching series, 10:40 a.m.
---
Join us Sundays, 9:30 a.m., for Isaiah 53:
The Mysterious Prophecy
Isaiah 53 The Mysterious Prophesy – Join Dr. Michael Rydelnik and other biblical scholars as they engage in a captivating discussion to decipher the prophetic words of Isaiah 53 in this exciting interactive Bible study. You'll examine the interpretations and implications of this fascinating passage of Scripture from the Jewish and Christian perspectives.
---
---
Students Connect
Sunday Students Connect (7th-12th grades)
9:30 a.m., upstairs Students Room
Tempting Stuff: Helping Teenagers Battle Everyday Temptations

In this five-week, DVD-based study, Kurt Johnston and Katie Edwards helps students overcome temptation by understanding it from a biblical perspective. Inside you'll find everything you need to lead a small group discussion that will strengthen students' resolve and prepare them for a life-long battle with temptation.
After School Good News Club
Good News Club at Emory Elementary happens during the school year on Tuesdays, 3:45-5:00 p.m.
---

Griefshare returns for an 11th season this September

---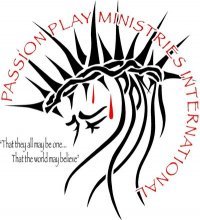 The Passion Play of Denver
Lakewood Christian Fellowship is a proud supporting Church of The Passion Play of Denver, many of our family members serve in the Cast and Crew, and our Pastor serves on the PPOD Board
Join us for the 33rd PPOD Season, Kickoff happens at Denver First Church on Friday, January 26th, 6:30 p.m.
---
Join us as we enjoy Christian Education
opportunities for all ages – Sunday Mornings

9:30 a.m for the Christian Education Hour

Sunday Celebration Service begins at 10:40 am in the Sanctuary
Lakewood Christian Fellowship is all about "teaching, experiencing and sharing Christ's love." Join us Sunday mornings, 10:40 a.m.
Save
Save
Save
Save
Save
Save
Save
Save
Save
Save
Save
Save
Save
Save
Save
Save
Save
Save
Save
Save
Save
Save
Save
Save
Save
Save
Save
Save
Save
Save
Save
Save
Save
Save
Save
Save
Save
Save
Save
Save
Save
Save
Save
Save
Save
Save
Save
Save
Save
Save
Save
Save
Save
Save
Save