Welcome to the website for LCF (Lakewood Christian Fellowship), serving our local community here in Lakewood, Colorado with Christian Worship, Education and Teaching about Jesus, The Bible and God's Word of Truth. Scripture is taught in context here with the focus on Jesus, The Good News and the Mission Field. We hope to have the opportunity to meet you soon.
"But I am like an olive tree thriving in the house of God;
I trust in God's unfailing Love forever and ever." (Psalm 52:8)
(LCF's Driving WORD Picture)
Upcoming Events and Points of Interest
We'll see you and your children in O'Kane Park for another summer
of LCF Vacation Bible School on The Road!
---
| | |
| --- | --- |
| --- | Visit the post for more. Donate. Support; Outfit; Your tax-deductible donations support CAMA's work around the world. |
LCF's 100th Anniversary Coming Soon

Celebrating 100 Years of Ministry on August 4, 2018
Hi LCF friends! This is a playlist of the songs we have recently sung or will be singing soon. I will continue to add to this playlist and also I will try to have the songs for the upcoming Sunday as the top 4 songs. Enjoy!   
Marilyn Howington
LCF Outdoor Club 2018
LCF Family walk at Belmar Park on June 2, 2018
---
LCF Kids' Ministries abound, with Route 66 for elementary Sunday
School, and All in One Bible Fun during Children's Church. (Sundays,
9:30 and 11:00 a.m.)
---
Life of Christ Series resumes January 10th

Join us for Life of Christ Series as we begin a wonderful trek through The Book of Matthew.   Not only will you learn so much about Jesus, you'll learn greatly how  to study your Bible
---
Ephesians

Our current Sunday preaching series, 10:40 a.m.
---
Join us beginning

Sunday

,

September 9th, 9:30 a.m.
| | |
| --- | --- |
| | In this fifteenth volume of That The World May Know®, discover how Paul communicated the Good News of Christ to Philippi, a Roman colony that worshipped false gods. Can you live the message as Paul did while he encouraged the church in Philippi to consider itself a colony of heaven, not Rome? Consider your citizenship and the message you convey to the world as Ray Vander Laan takes you deeper into the culture of ancient Philippi. This pack contains one Discovery Guide and one DVD with a Leader booklet.First Lesson Free! PDF Study Guide A Clash of Kingdoms, TTWMK Volume 15, Discovery Guide and DVD (9780310085775) by Ray Vander Laan, Stephen Sorenson, Amanda Sorenson |
---
Students Connect
Sunday Students Connect (7th-12th grades)
9:30 a.m., upstairs Students Room
| | |
| --- | --- |
| | Teenagers inherently feel the call to live for something bigger, to do something that makes a difference, to become people who impact the world around them. But many … |
| | |
After School Good News Club
Good News Club at Emory Elementary happens during the school year on Tuesdays, 3:45-5:00 p.m.
---
https://www.griefshare.org/groups/94872
Griefshare returns for an 11th season this September

---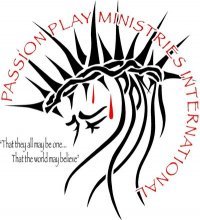 The Passion Play of Denver
Lakewood Christian Fellowship is a proud supporting Church of The Passion Play of Denver, many of our family members serve in the Cast and Crew, and our Pastor serves on the PPOD Board
Join us for The Passion Play of Denver at Denver First Church (CO & Hampden), Weds-Sat, March 28-31, 7:00 p.m.   Doors open at 6:00 p.m., seats are 1st-come, 1st-served.
---
Join us as we enjoy Christian Education
opportunities for all ages – Sunday Mornings

9:30 a.m for the Christian Education Hour

Sunday Celebration Service begins at 10:40 am in the Sanctuary
Lakewood Christian Fellowship is all about "teaching, experiencing and sharing Christ's love." Join us Sunday mornings, 10:40 a.m.
Save
Save
Save
Save
Save
Save
Save
Save
Save
Save
Save
Save
Save
Save
Save
Save
Save
Save
Save
Save
Save
Save
Save
Save
Save
Save
Save
Save
Save
Save
Save
Save
Save
Save
Save
Save
Save
Save
Save
Save
Save
Save
Save
Save
Save
Save
Save
Save
Save
Save
Save
Save
Save
Save
Save